Denver Junk Removal & Hauling Services
Denver's Junk Removal is the leading junk removal company in the Denver area. As a professional junk hauler in Denver, we specialize in helping both residential and commercial clients get rid of unwanted items and free up valuable space. Our team is committed to providing exceptional customer service and making the process of decluttering your home or workspace as stress-free as possible.
Get A Free Junk Removal Quote
Junk Hauling & Junk Removal Services in Denver Area
Denver's Junk Removal offers comprehensive junk hauling and removal services for both residential and commercial clients in the Denver, Colorado metro area. Our experienced crew of junk haulers is equipped to handle a wide range of items, from furniture removal to clearing out entire offices. We take pride in serving our community and helping our clients free up valuable space in their homes and businesses. Reach out today to schedule your appointment with the premier Denver junk removal company.

Junk Removal
Our standard junk removal services include the removal and disposal of furniture and other unwanted items. Our team will arrive in a clean truck, ready to haul away your rubbish and free up valuable space in your home or business, leaving the area clean and clutter-free.

Office Clean Outs
Moving or closing your business or office can create a lot of clutter, but our professional junk removal services are here to help. We specialize in office cleanouts, hauling away unwanted items, and leaving your space clean and ready for its next use.

Appliance Removal
Our fast and efficient appliance removal and hauling services are available for both residential and commercial customers. Our company is committed to providing a clean service, including recycling when possible, to help you dispose of your unwanted appliances with ease.
Why Choose Denver Junk Removal Services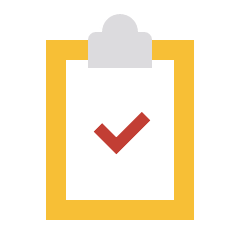 Licensed & Insured
Our licensed and insured drivers guarantee safe and secure junk removal and hauling services for your peace of mind.

Professional Vehicles & Drivers
Our professional trucks and experienced drivers are crucial to delivering dependable and top-notch junk removal and hauling services.

Affordable, Honest, Experienced
We believe that professional service starts with good people, excellent service, and fair prices. Contact us today to schedule your junk removal and hauling services appointment and experience our commitment to customer satisfaction.
Denver's Junk Removal Is Dedicated to Customer Satisfaction
Denver's Junk Removal is a dedicated business that prioritizes customer satisfaction in every hauling and junk removal service we provide. Our team is equipped to handle any of your large item disposal needs, and we strive to exceed your expectations with our exceptional services. Give us a call today to experience our commitment to our community and schedule your appointment.

They showed up the same day, the team was polite and worked fast to clear the stuff out of my home. They did a great job.

Denver's Junk Removal came and picked up a bunch of old junk that had been sitting in the basement for years. Their team was very nice and did well.

After recently purchasing a new property, I had to clear a bunch of junk out of the building and Denver's Junk Removal did a great job. Definitely recommended.
Open Hours
9am – 5pm Mon-Sat
Our Office
1591 W 43rd Ave
Denver, CO 80211
What we Do
Junk Removal
Junk Hauling
Appliance Removal
Office Clean Outs
Building Clean Outs
Email Our Denver Team for Home and Commercial Junk Removal